This post touches on some improvements to my resin fill method. I also test a second type of resin fill where I just fill/flood and engrave. Let's start there. For these Harry Potter crests, I didn't create the artwork, I found something online. I have no intention of selling these for that reason, but they worked well for testing this technique.

PART I:
Here I'll show how to fill an engrave with resin. I cut and engraved the small crests, and left the masking on.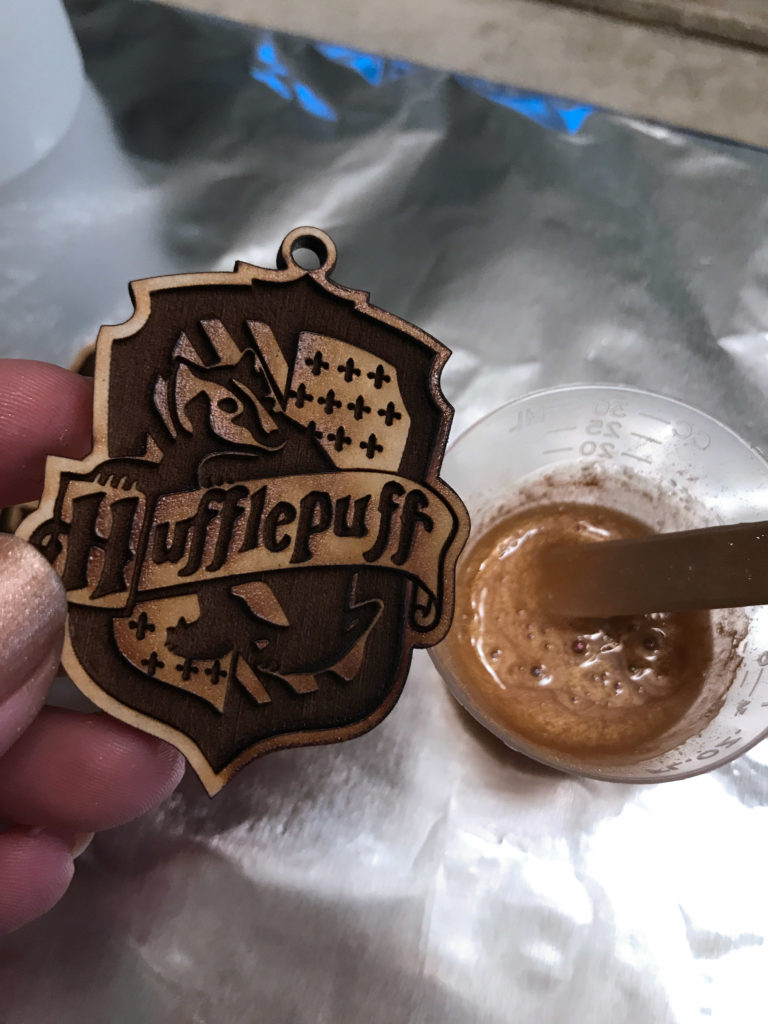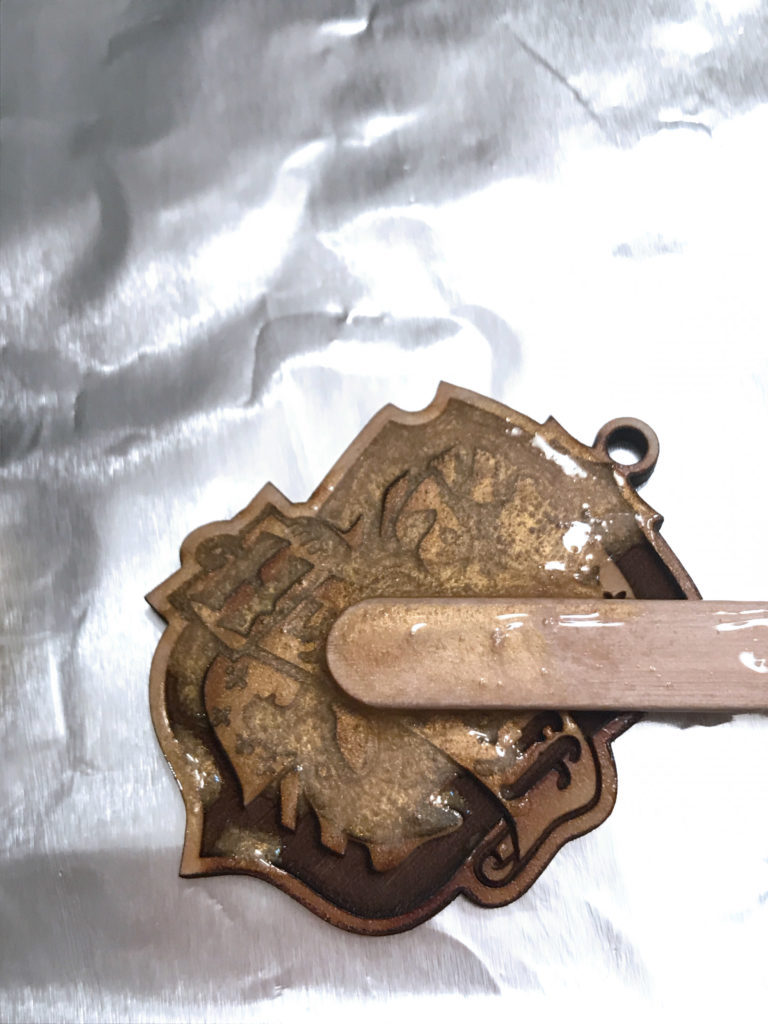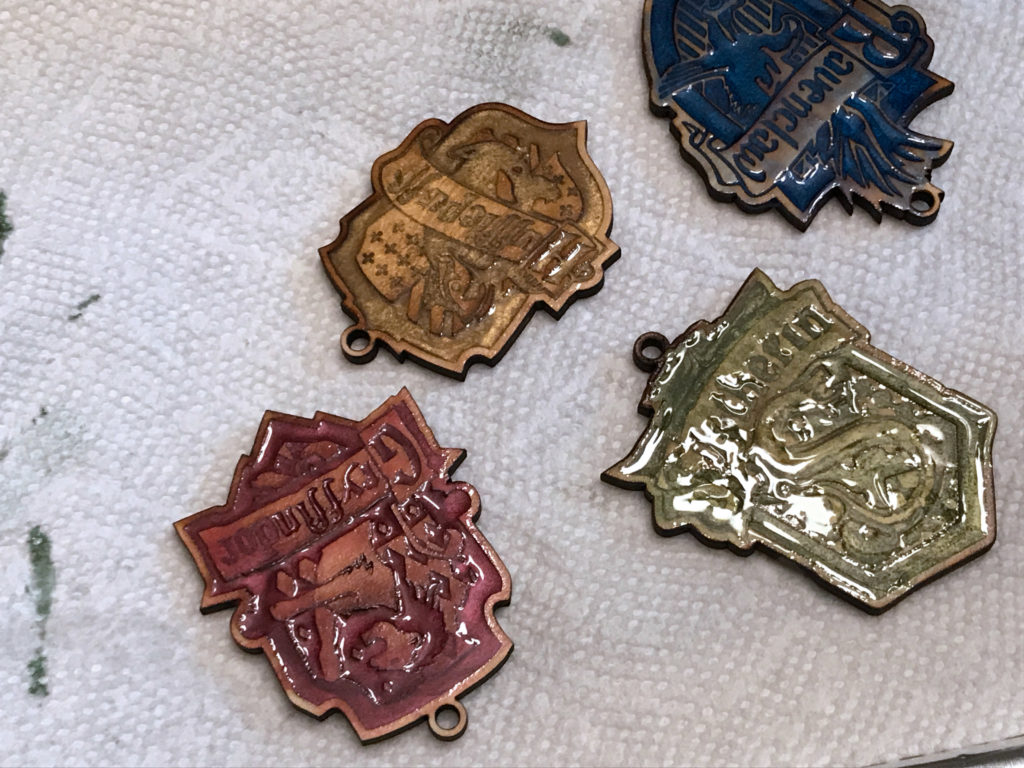 The steps for this process are the same as in my previous post. Essentially fill the engraves, scrape back as much as possible, and then torch the resin to remove bubbles. Let the designs sit from between 10 minutes and 2 hours and then weed the masking. It somehow slipped my mind that these designs were not one contiguous piece of masking so I had to take a needle to pull up the little details which was tedious.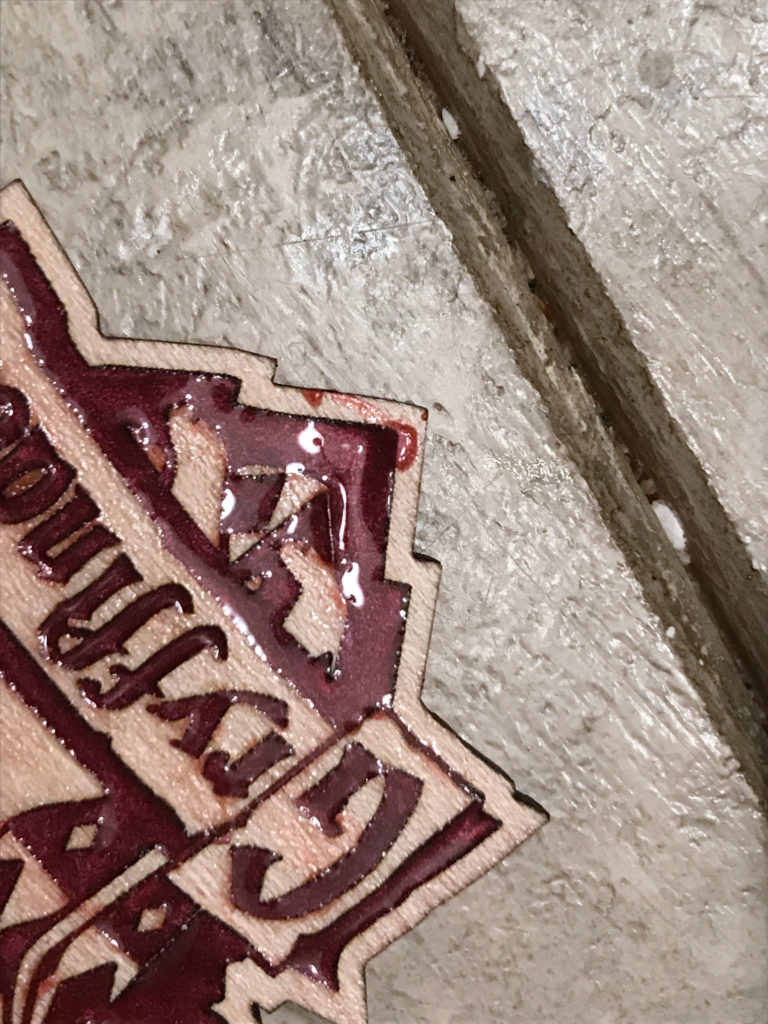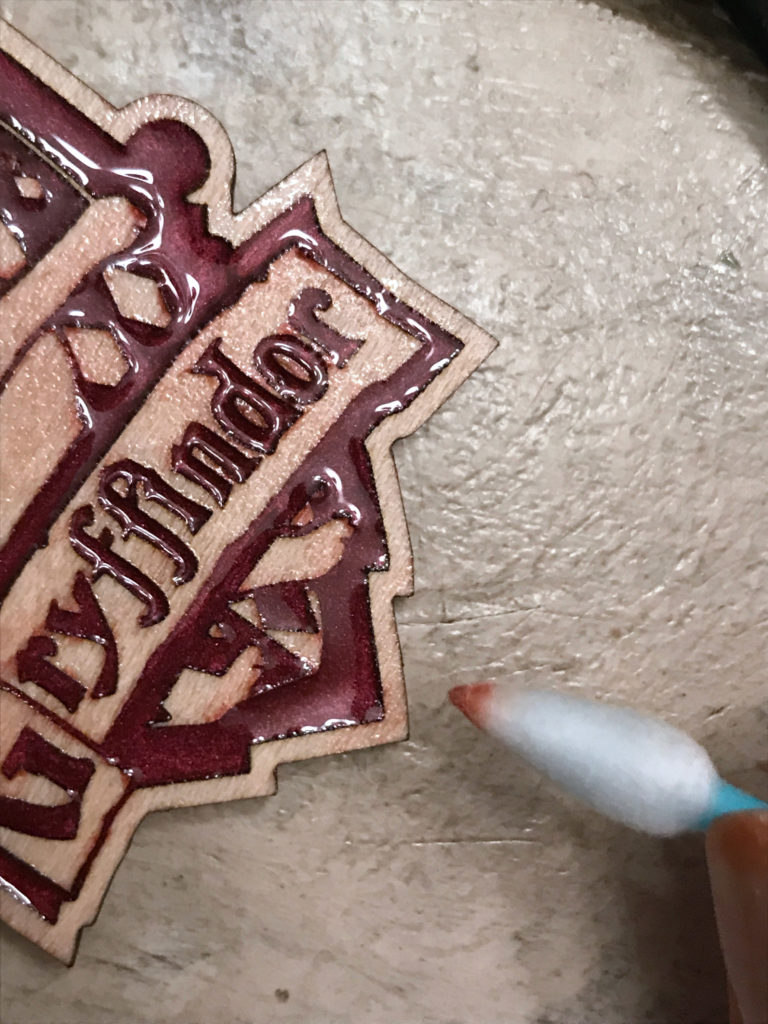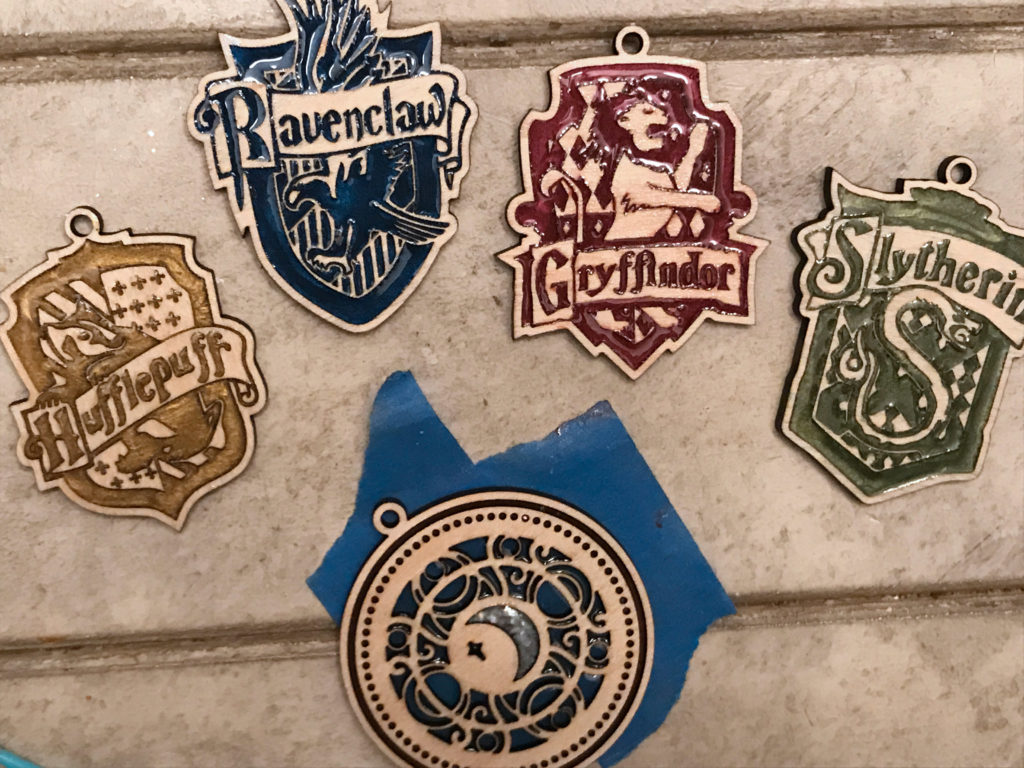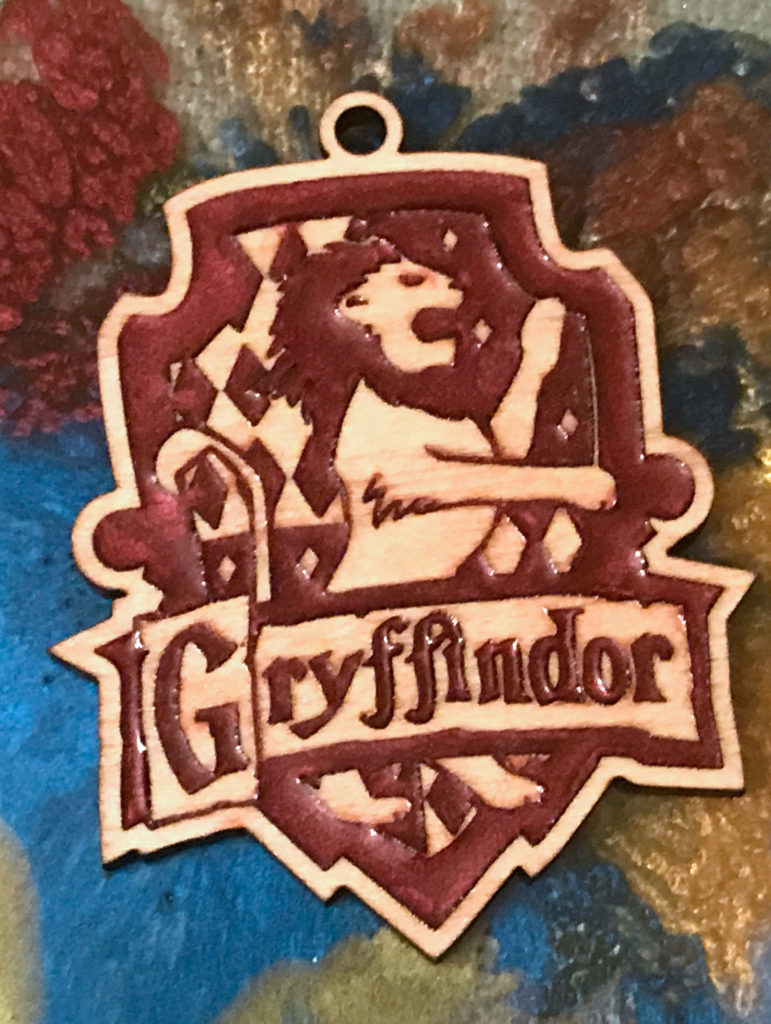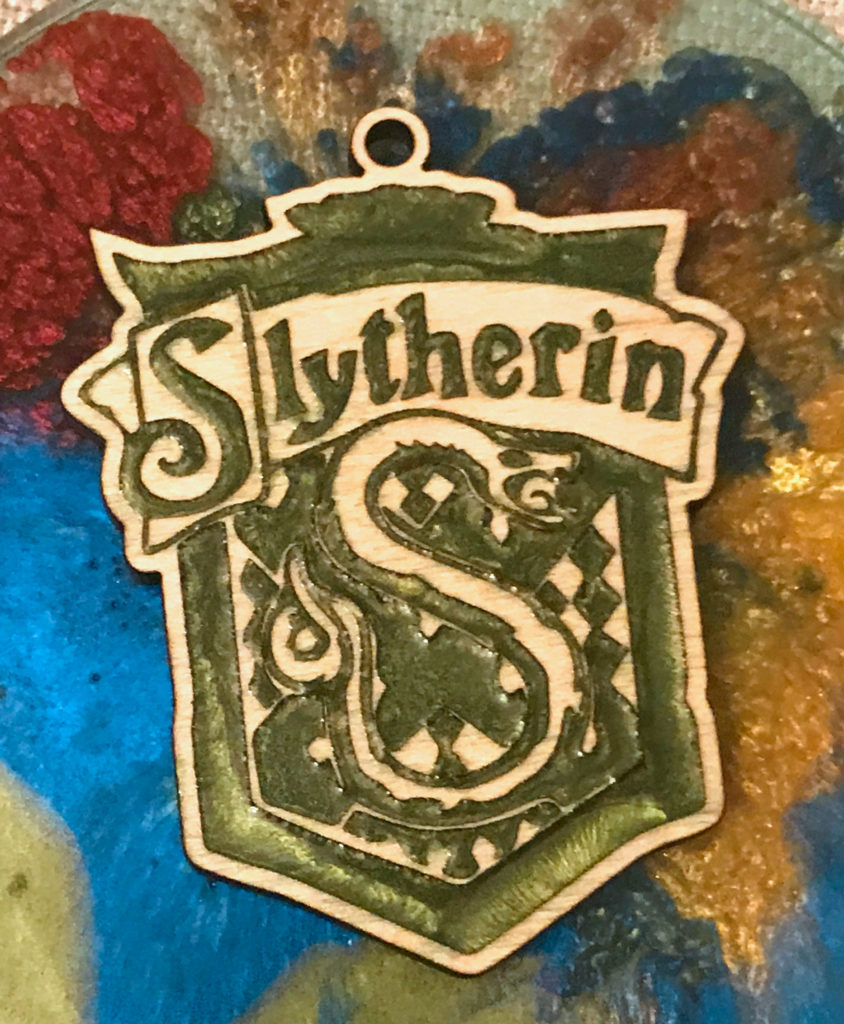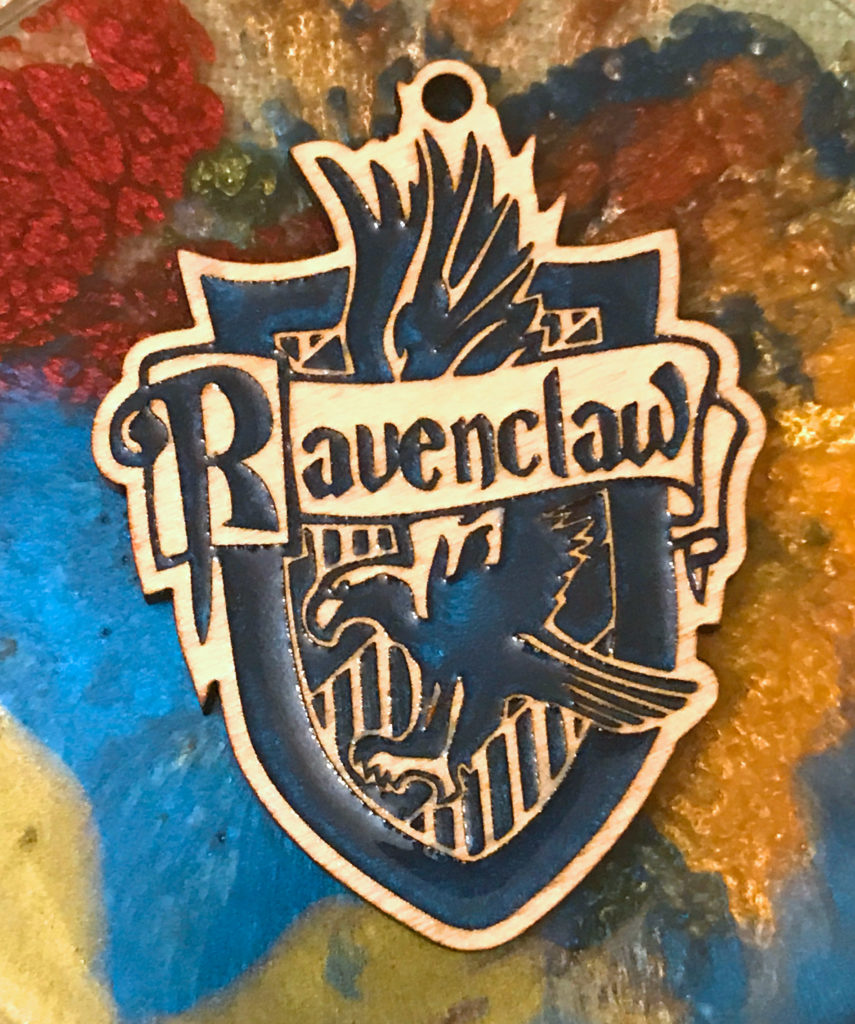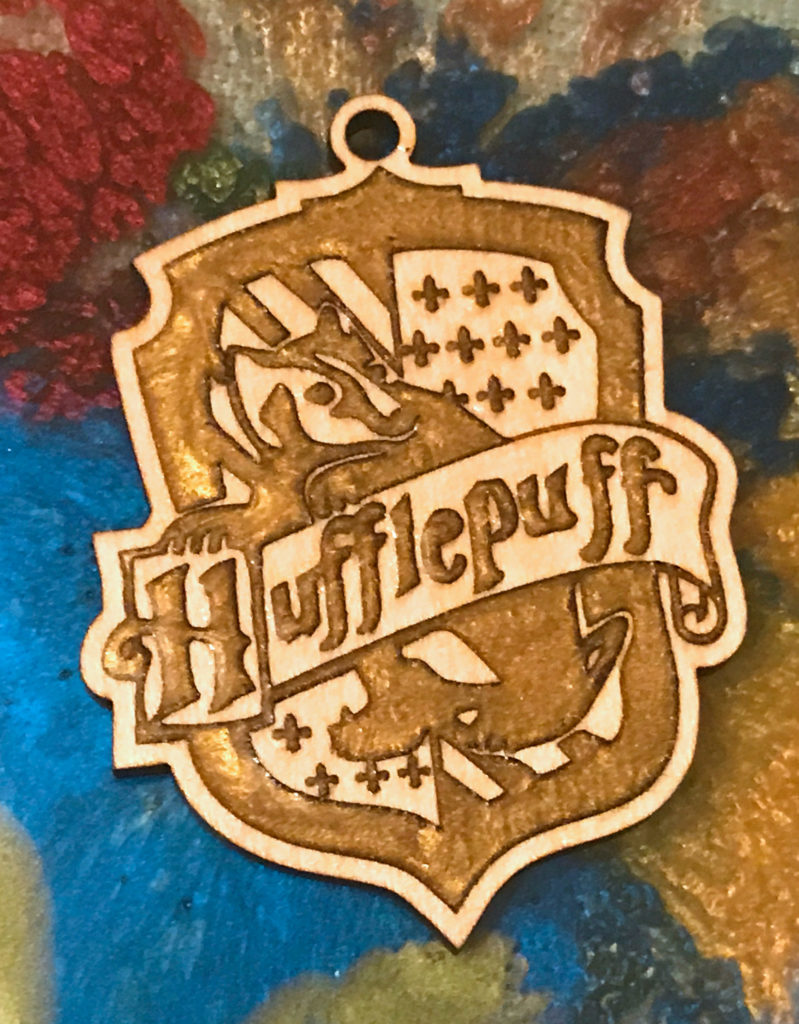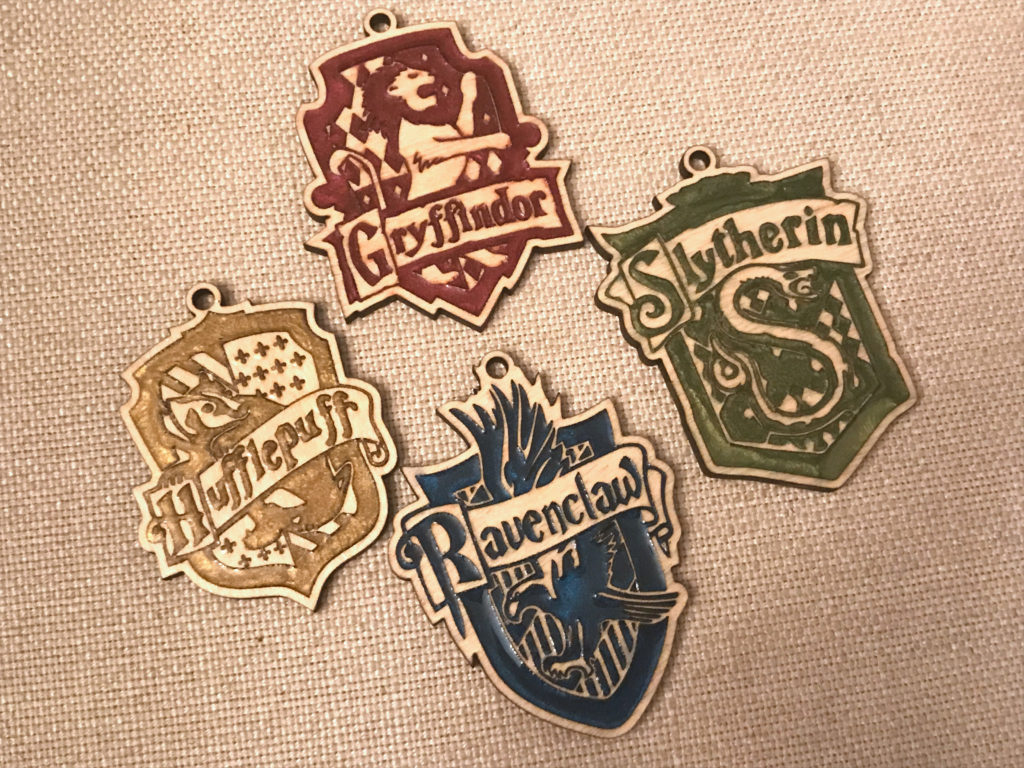 In order to fix the overfilling on the Slytherin and Gryffindor designs I sanded them down by working them in circles on 120 grit sandpaper.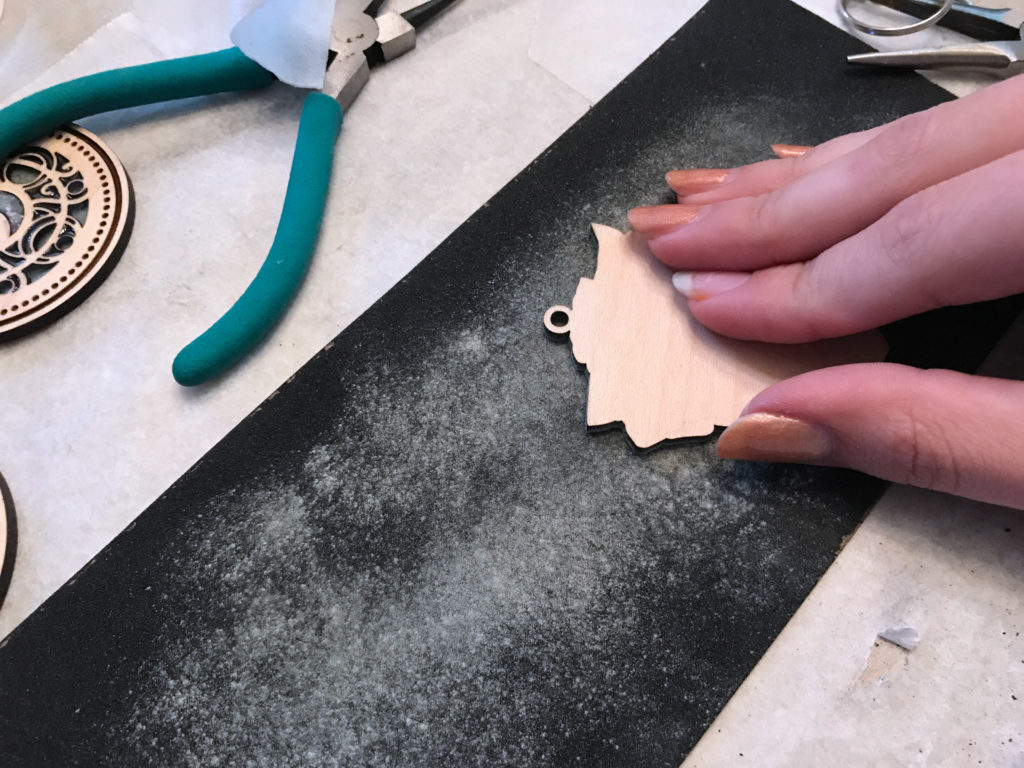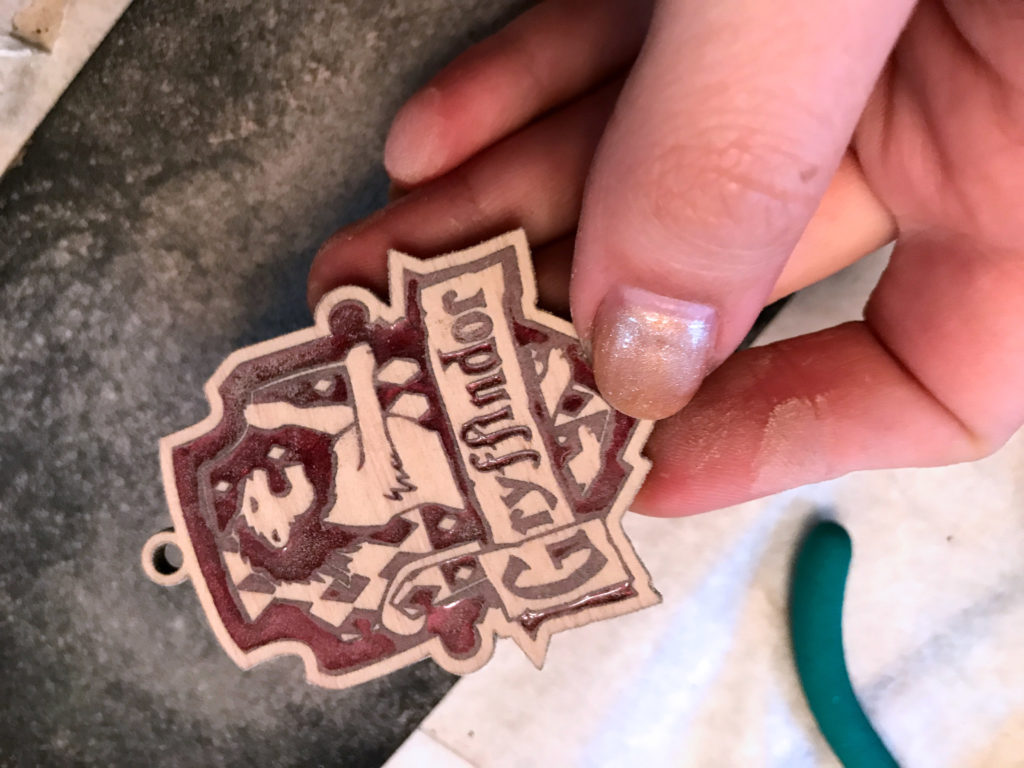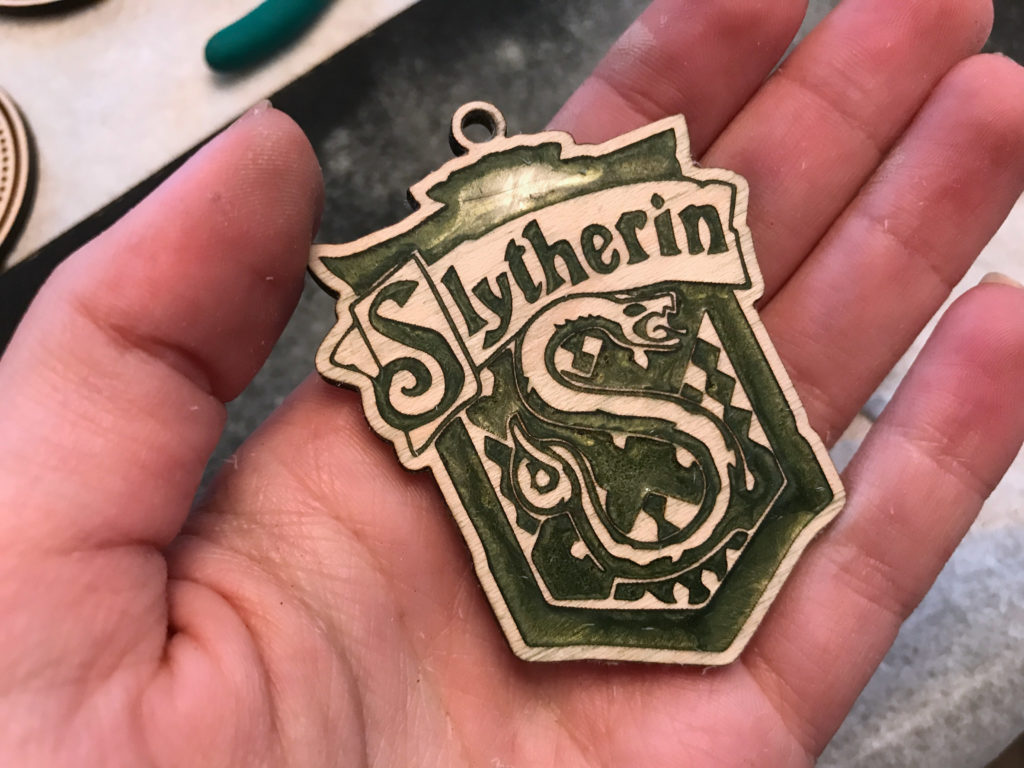 PART II:
For this section I'm going to tell you my amazing new discovery for getting SHINY backs on your resin "stained glass" designs. I'll also touch on how I did a mother of pearl flake inlay. Ok so here is the trick – leave the masking on both sides of your design and then spay the back with Super 77 spray glue and apply it to a sheet of acetate. That's it! That's the secret. It works better than using tape as masking and it's very easy. Just be warned the Super 77 is a VERY strong spray glue so spray it outside or be careful, it'll get on everything. Burnish the back lightly and then proceed.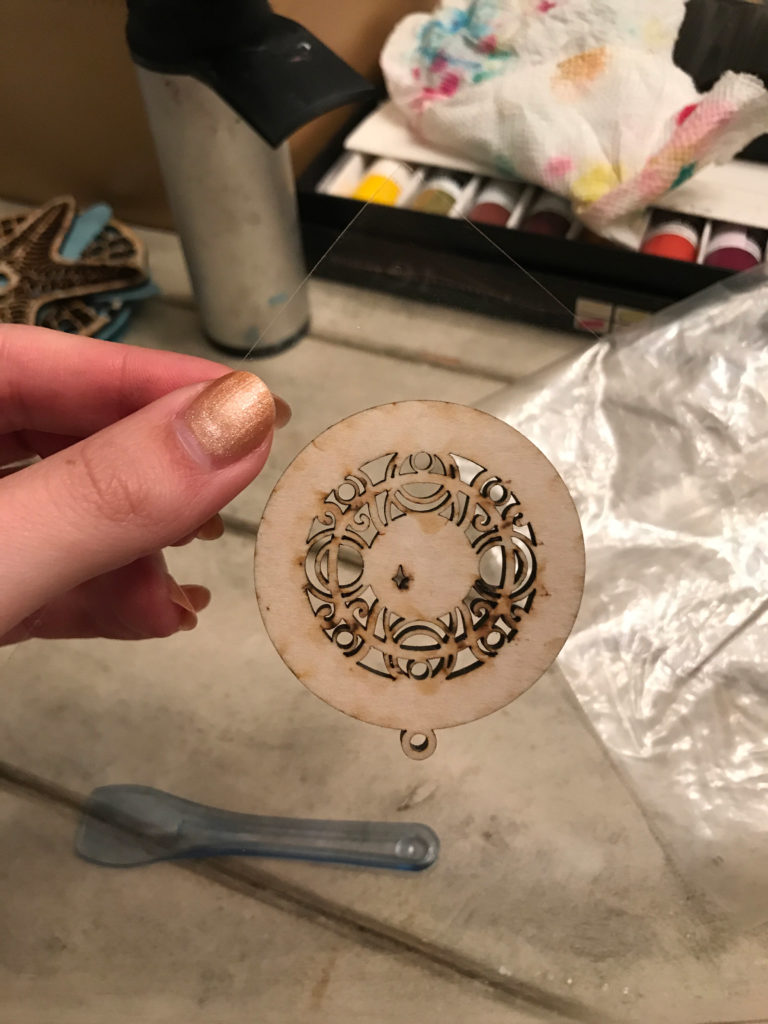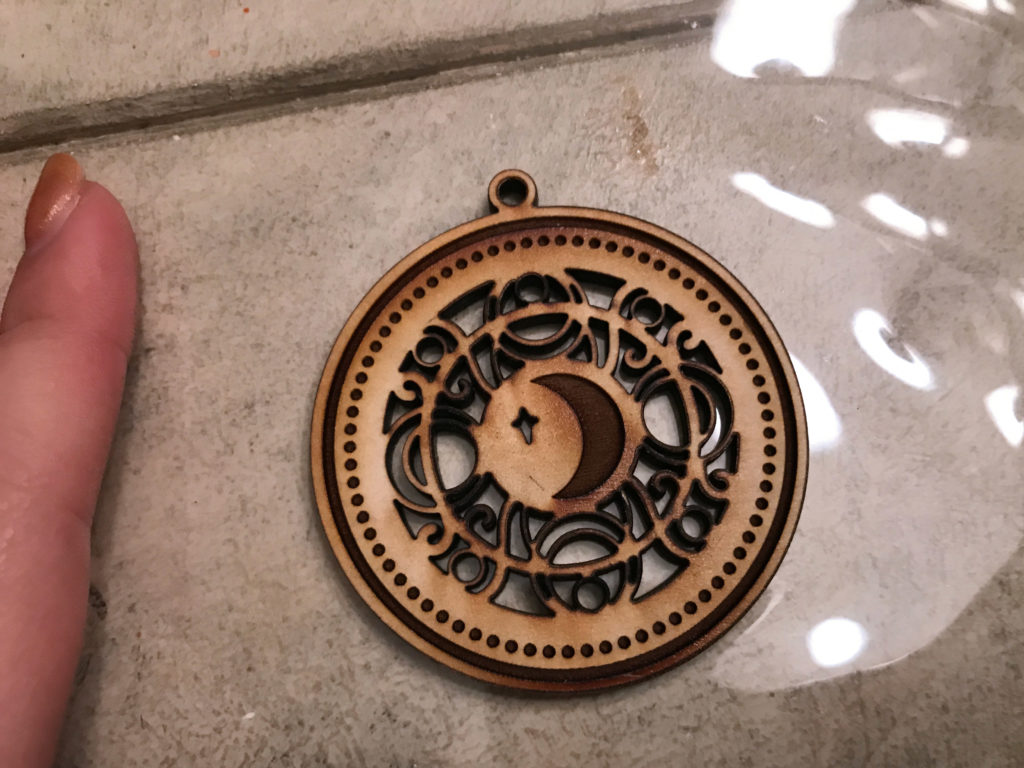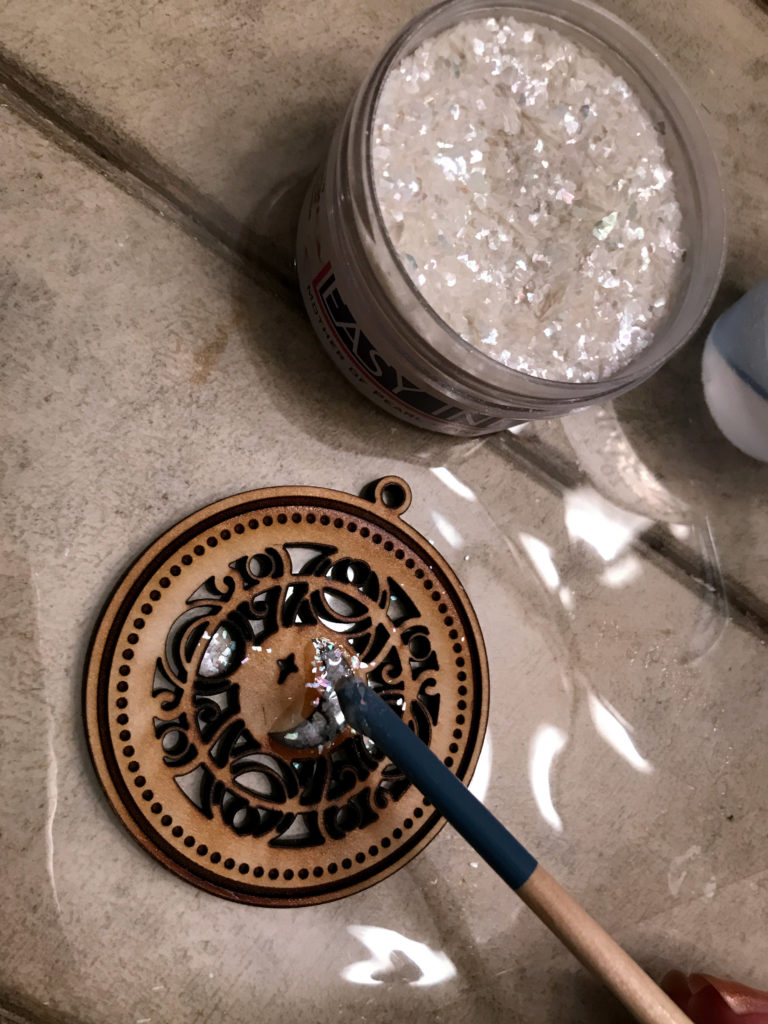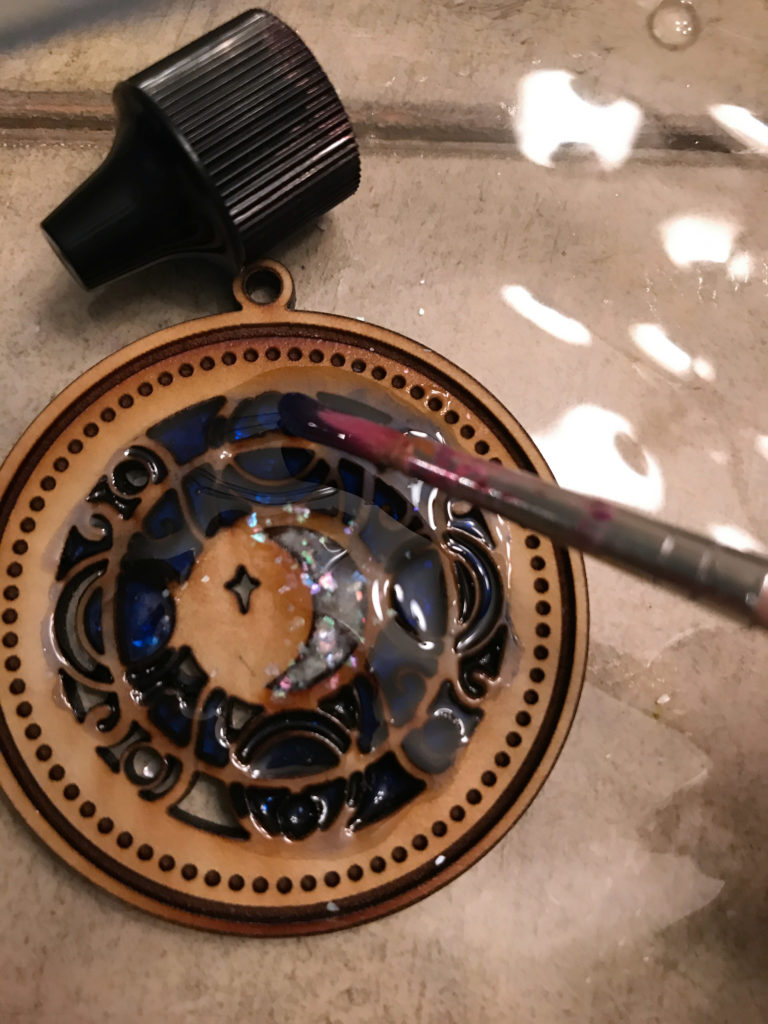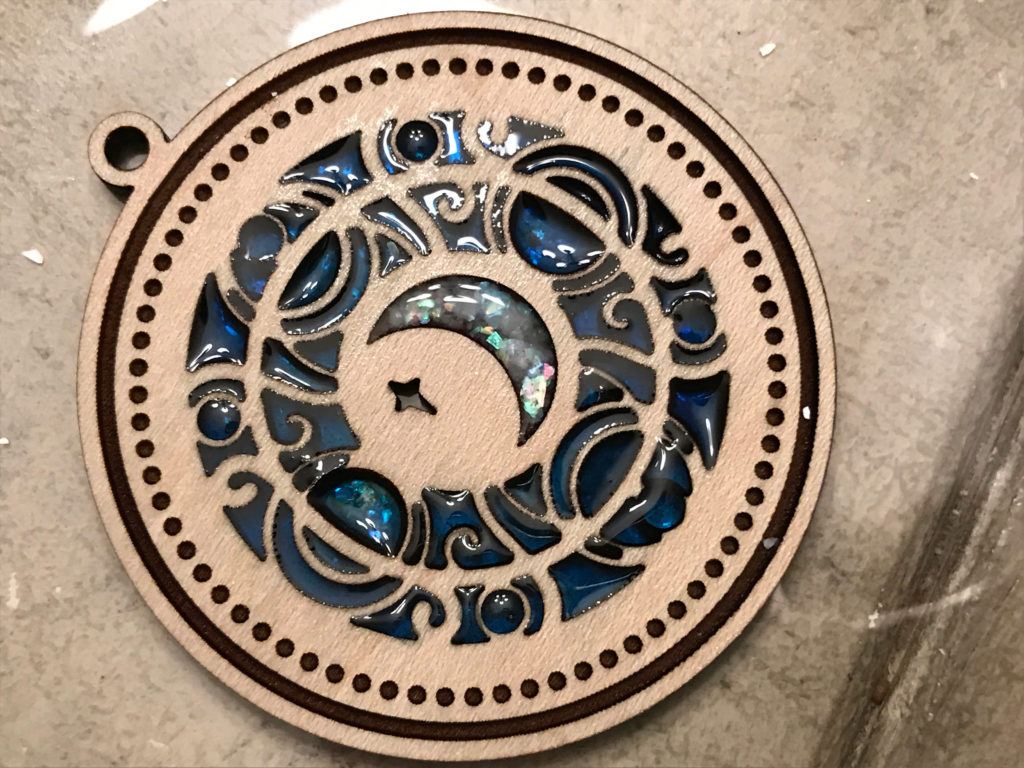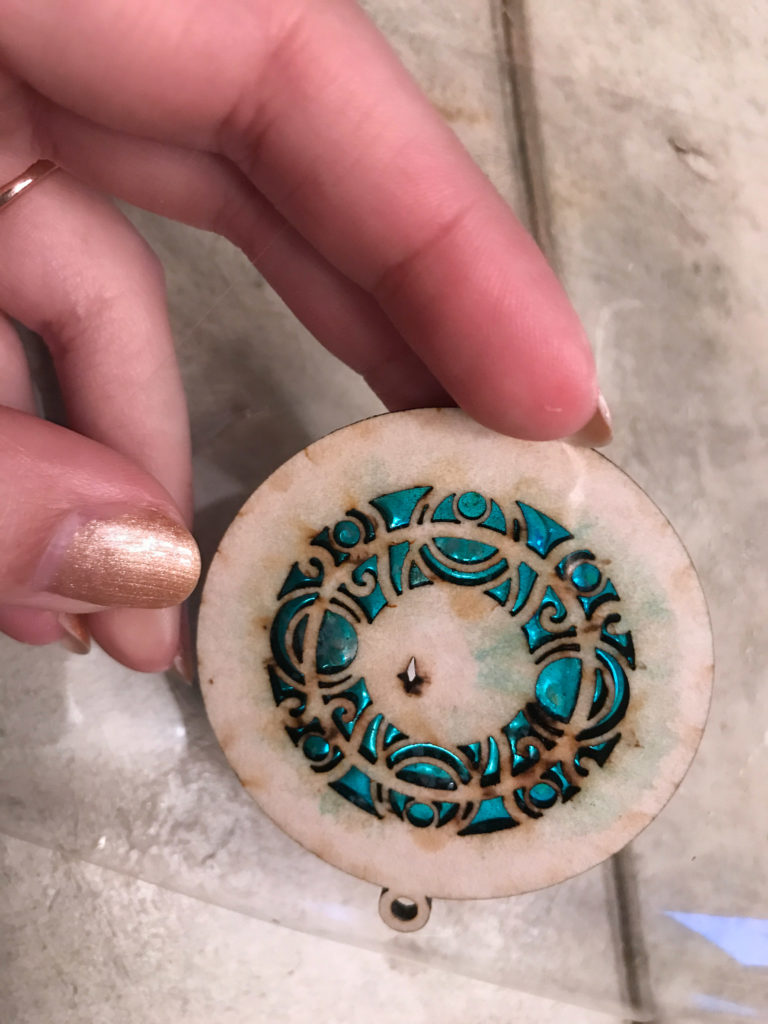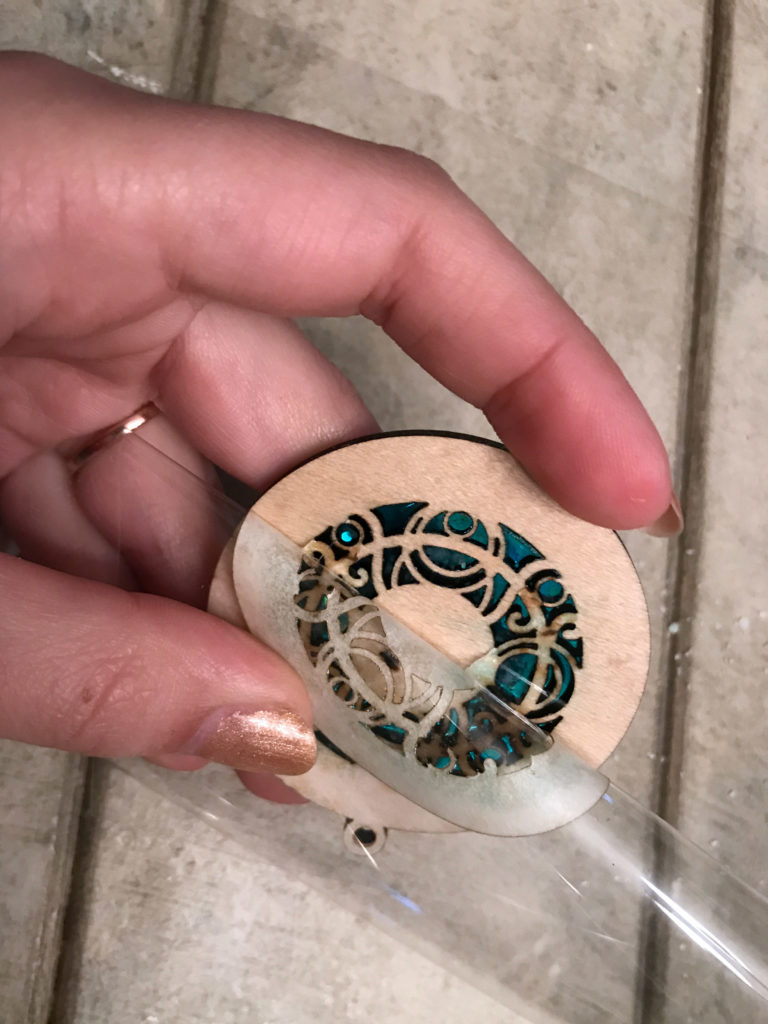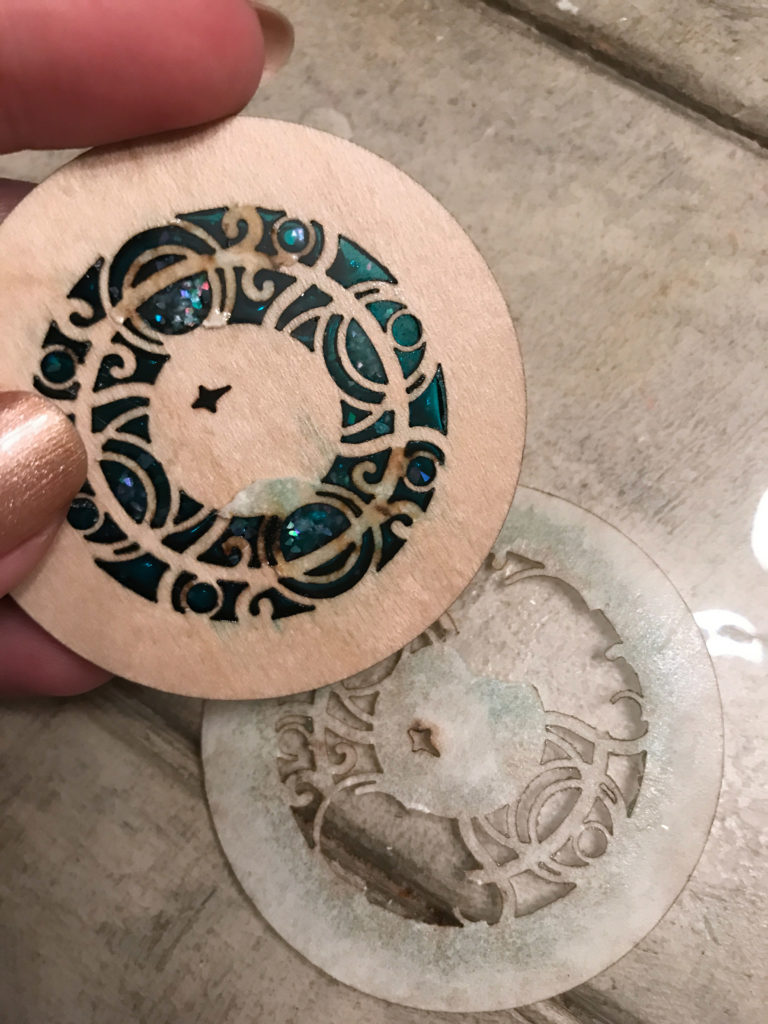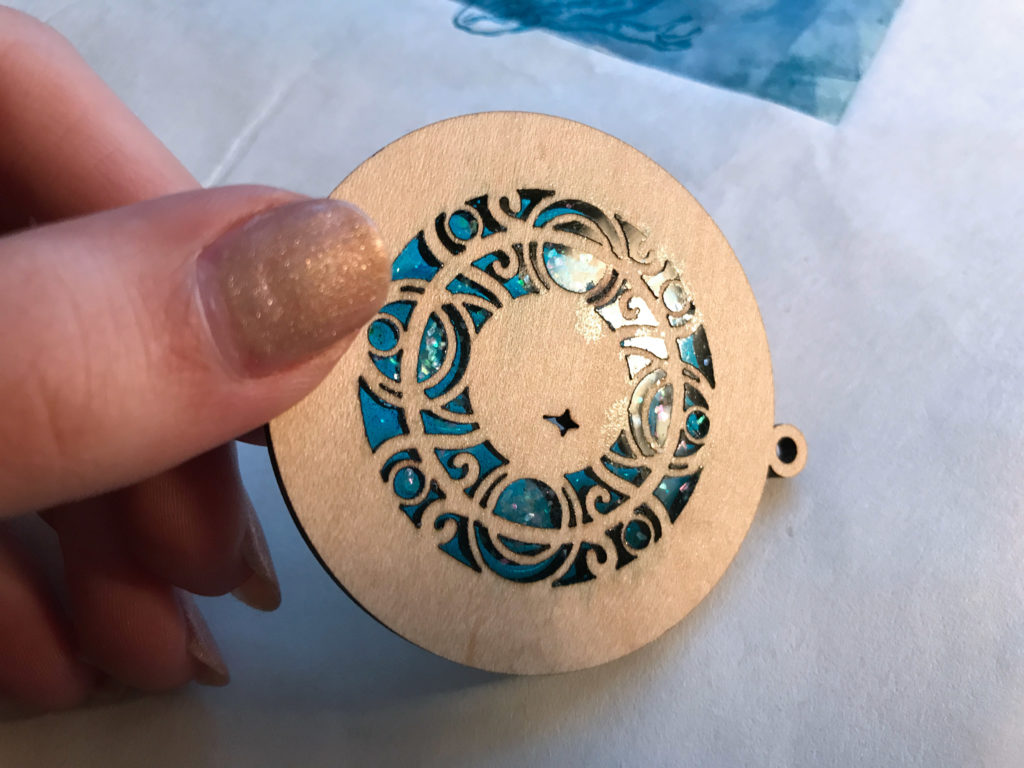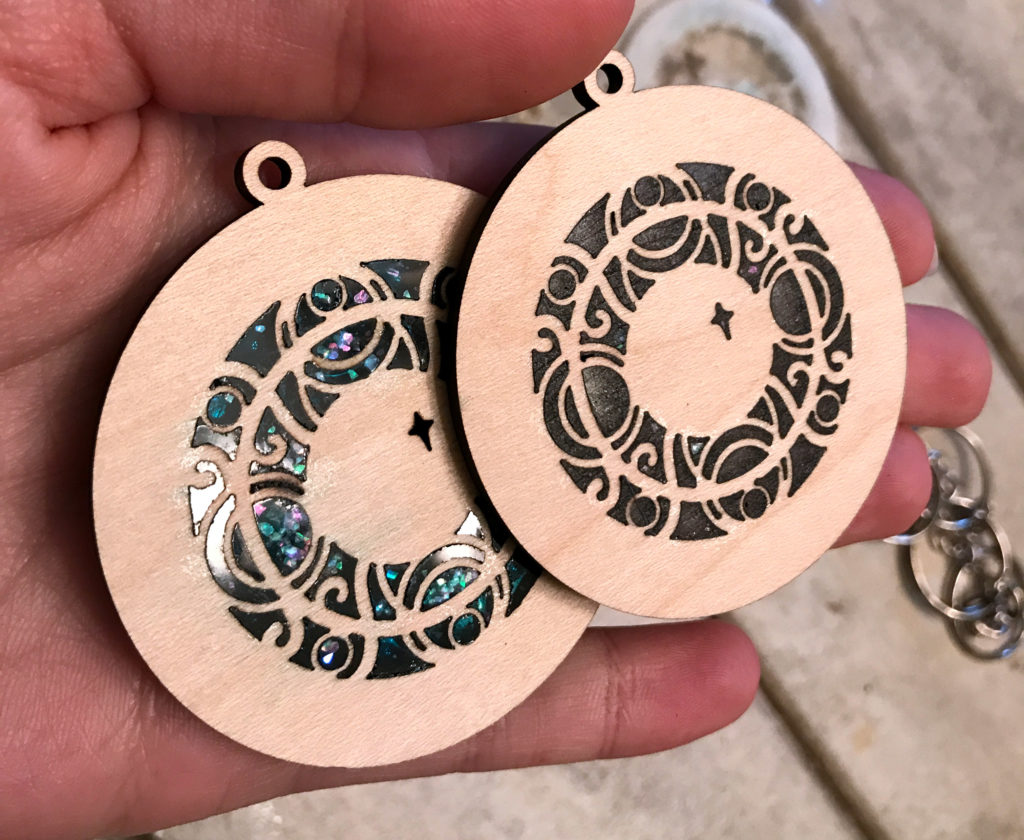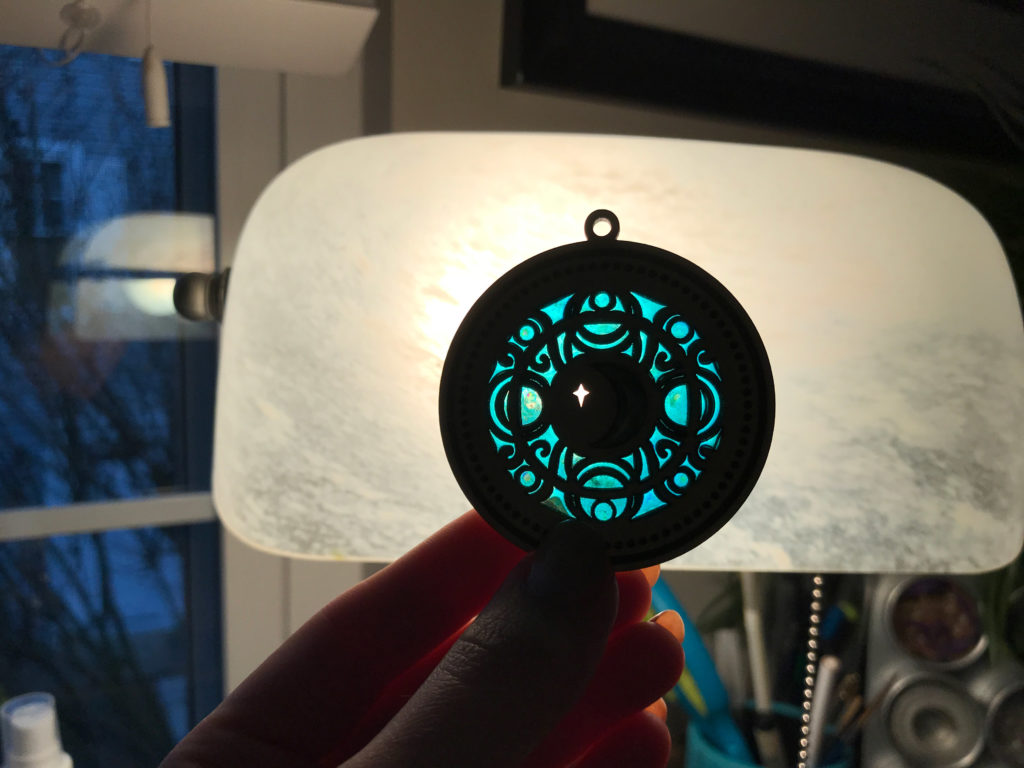 Obligatory code plug. If you found this post helpful and you plan to buy a Glowforge you can use my code for a discount: https://glowforge.us/r/QHDONFXB

Also if you'd like to be updated on posts like these in the future, you can sign up below: