I've gotten back into the groove of entering work into shows. I often like to check out the calls for entry and create work tailored to the call. I think it keeps my work fresh and puts pressure on me to create work quickly. I also get to try new things or play more with techniques I've worked with before. I'm doing a few new pieces for a show themed on bees and wax.
As in the previous posts I'm playing with Yupo paper and alcohol ink, but this time around I'm re-visiting the 3D approach I used in my work titled Cytology.
It all starts with building up a base. For the backgrounds I filled up two 5×7″ Yupo sheets with alcohol ink "cells". Then I got to work on a much larger opaque sheet.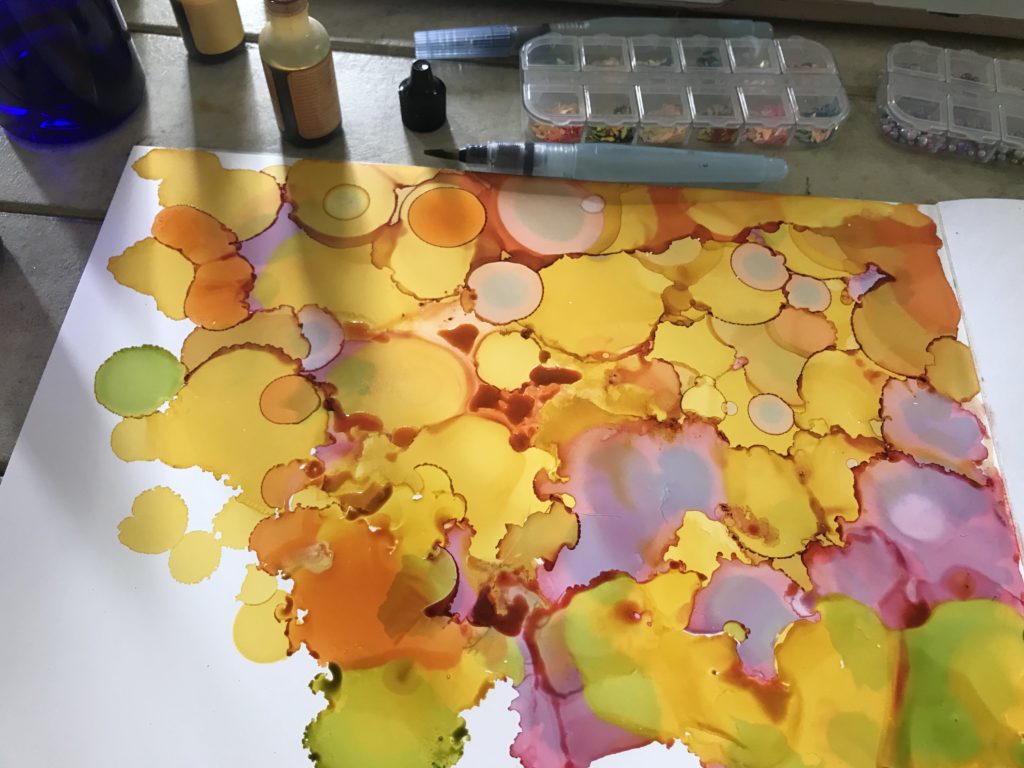 Then I began cutting out some shapes from the larger sheet using the cellular edges as a guide. I then made a small template and began cutting hive cells from the top layer pieces.
To get the 3D effect I used sticky strips, cutting them into little chunks and applying them to the layers.
In the places where layers overhung the layers below I simply layered the sticky strips.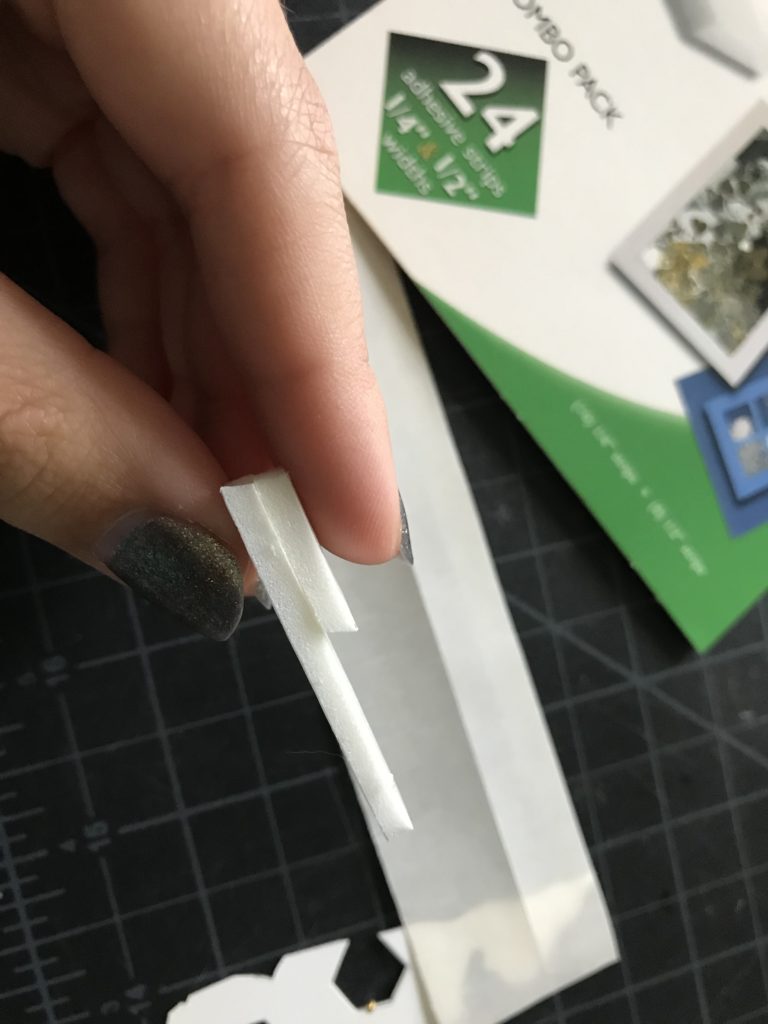 This added a lot of dimension and texture.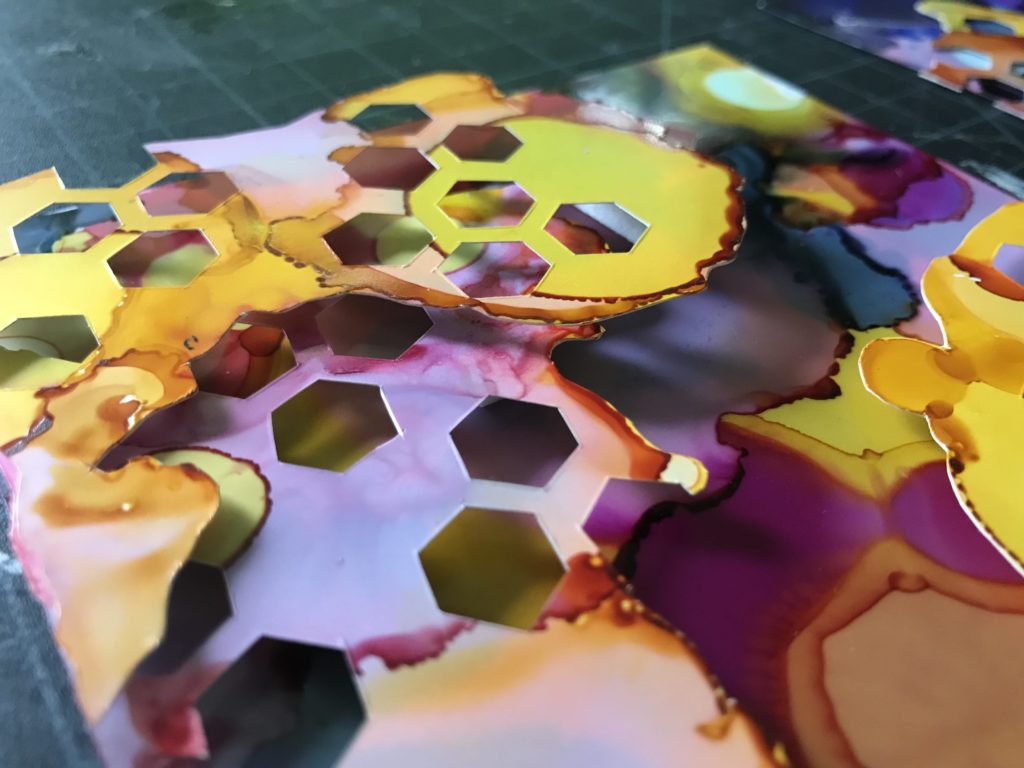 Since the theme of the show is bees I decided to add a few to the hive. Working on lamination sheets (which I find hold up well and don't curl like many translucent papers do), I created some more cells.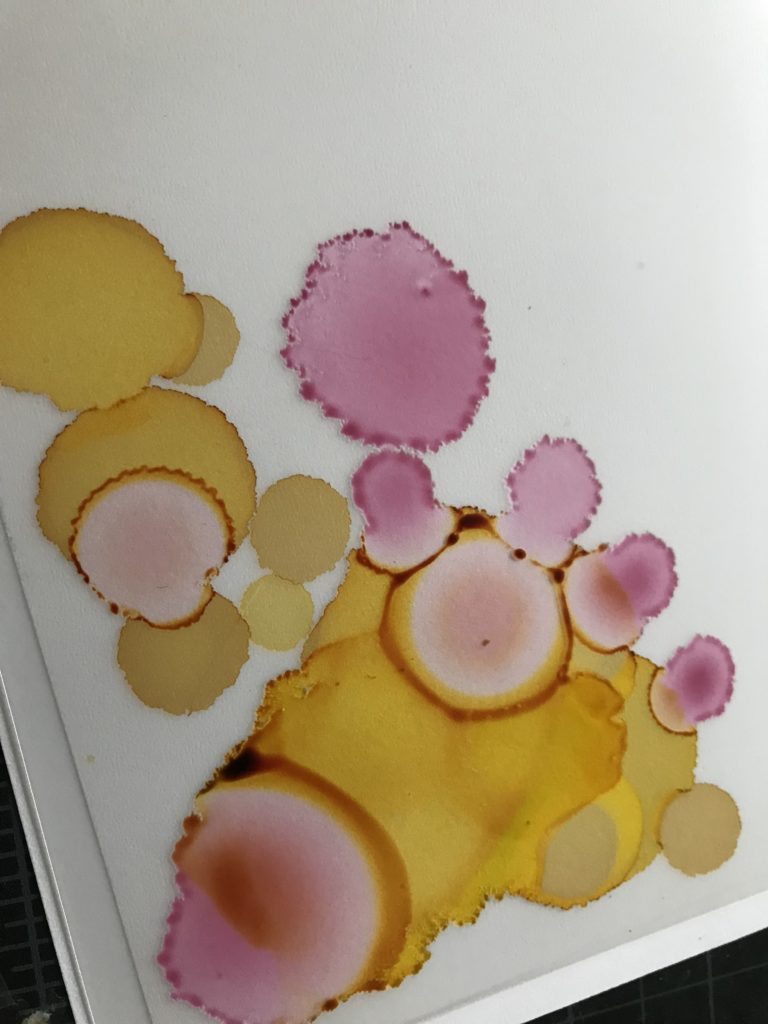 I drew my illustrations over top and used the negative cut outs from the honeycomb cells to disguise where the sticky strips sat.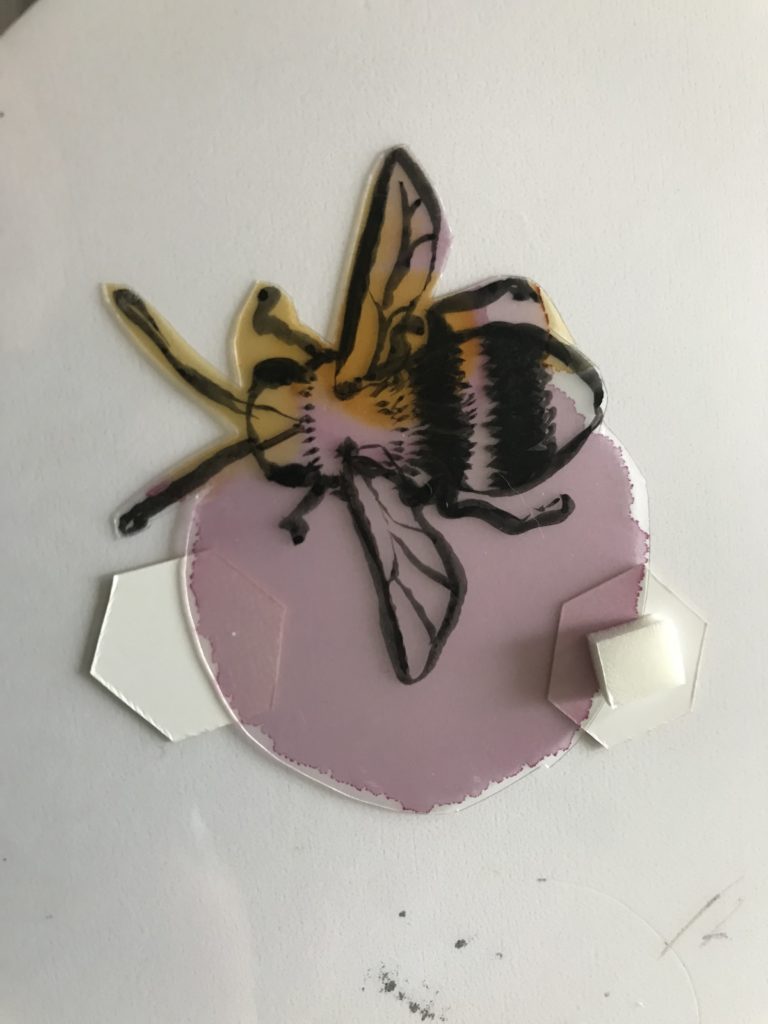 The transparencies just add a little interest to the work and help the bees stand apart from the more solid white Yupo shapes.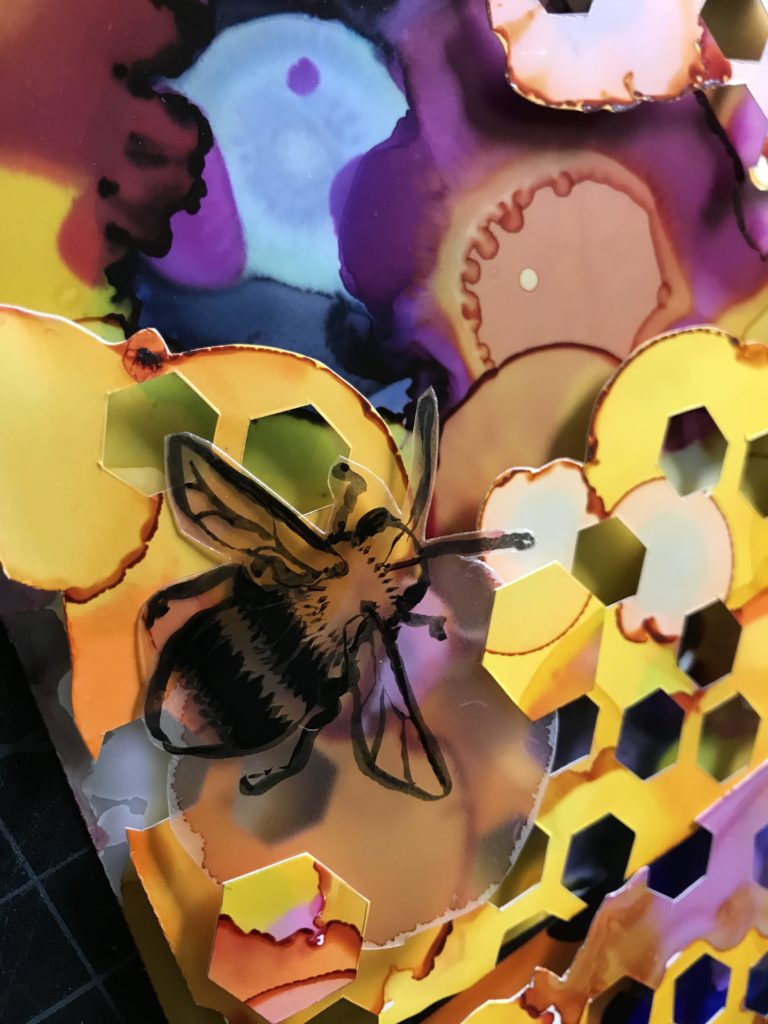 I played with a variety of arrangements before I stuck everything down but in the end, I felt it looked to cluttered when honeycomb bridged the gaps.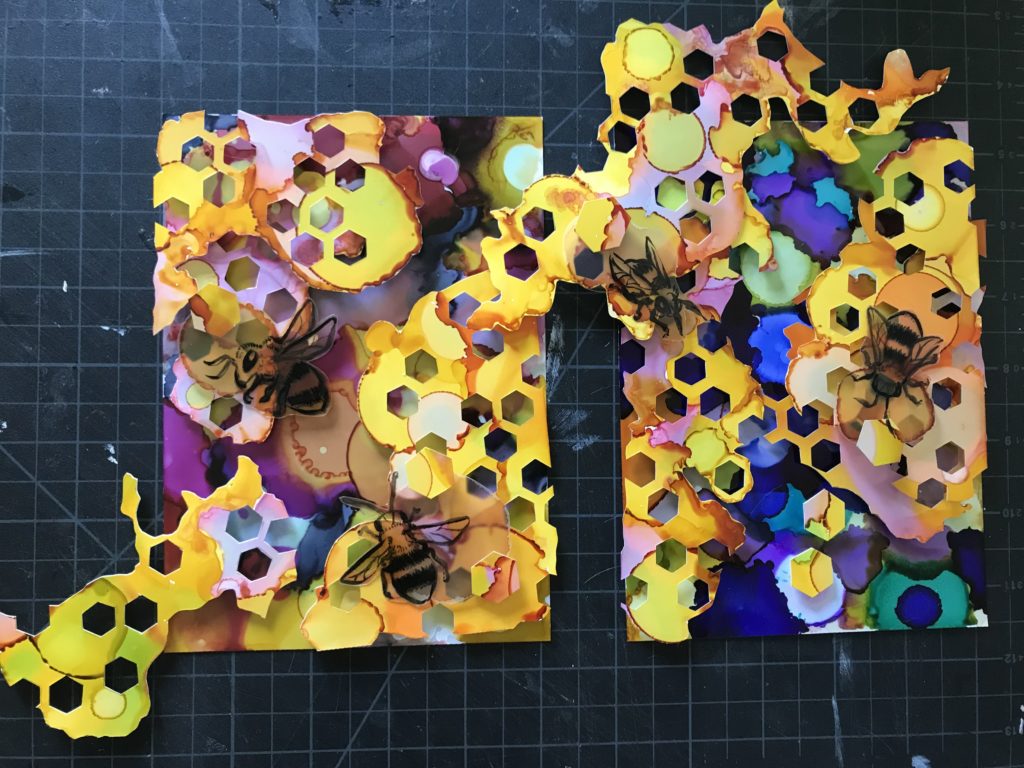 This is the final work: