I've been experimenting with alcohol ink lately and have been really enjoying the unexpected way it interacts on Yupo paper.
bI purchased a big set of alcohol inks for a collaborative project I set up for my 2D Design students at Norfolk State University, and got really interest in using them myself.
It's worth mentioning that alcohol ink shines best on substrates that don't absorb. They will be their brightest on surfaces like glass, plexi, or Yupo paper. I've also used them to tint resin to great effect.
The Yupo I'm using here is a translucent 5×7″ pad.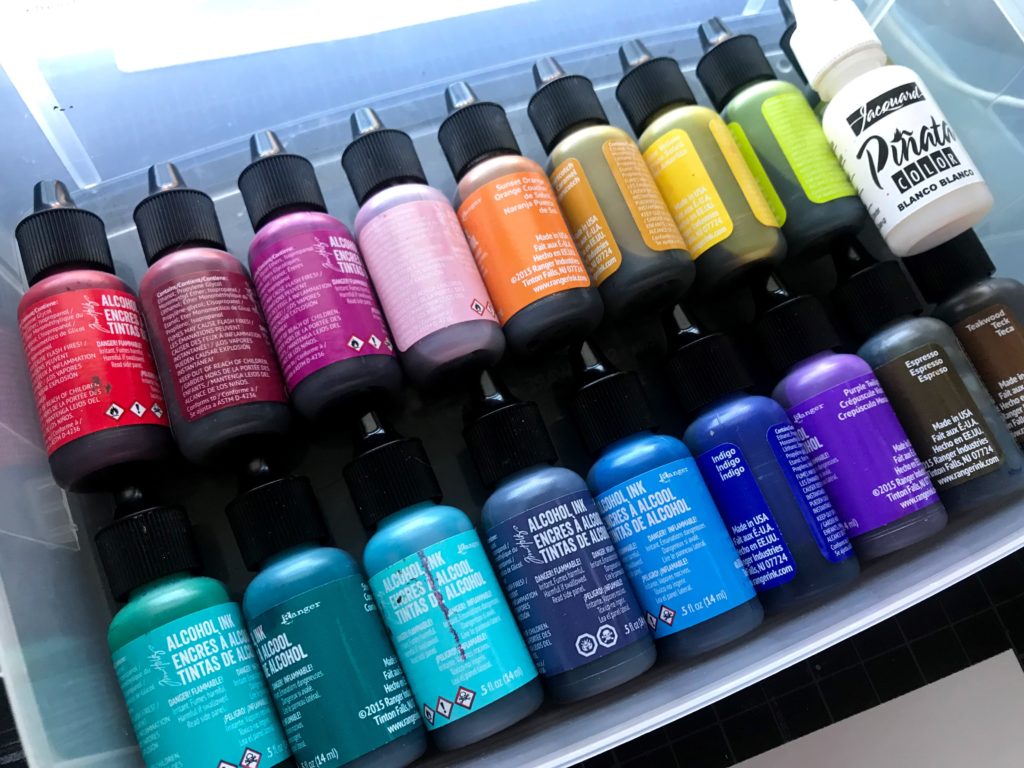 So far my favorite brand of alcohol inks is the Tim Holtz because they have really fine tops for dropping the ink.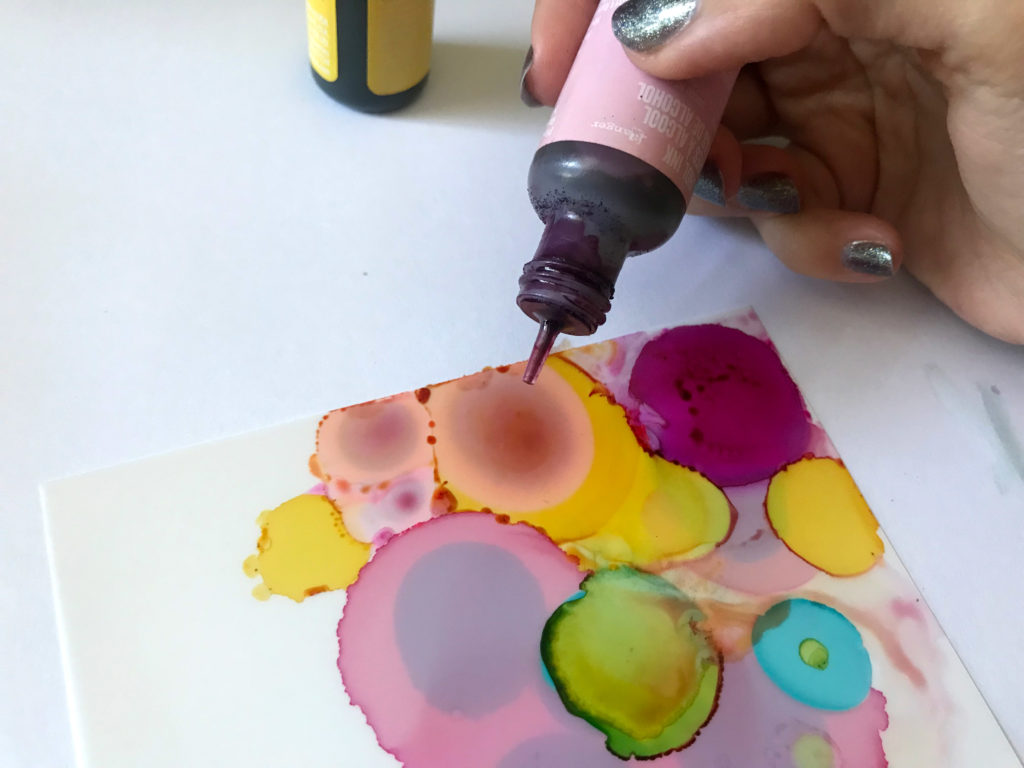 One thing I find helps break up the cellular look of dropping the ink is using a brush pen filled with alcohol. You can wet the surface and drop into it or spread some of the pigment after dropping.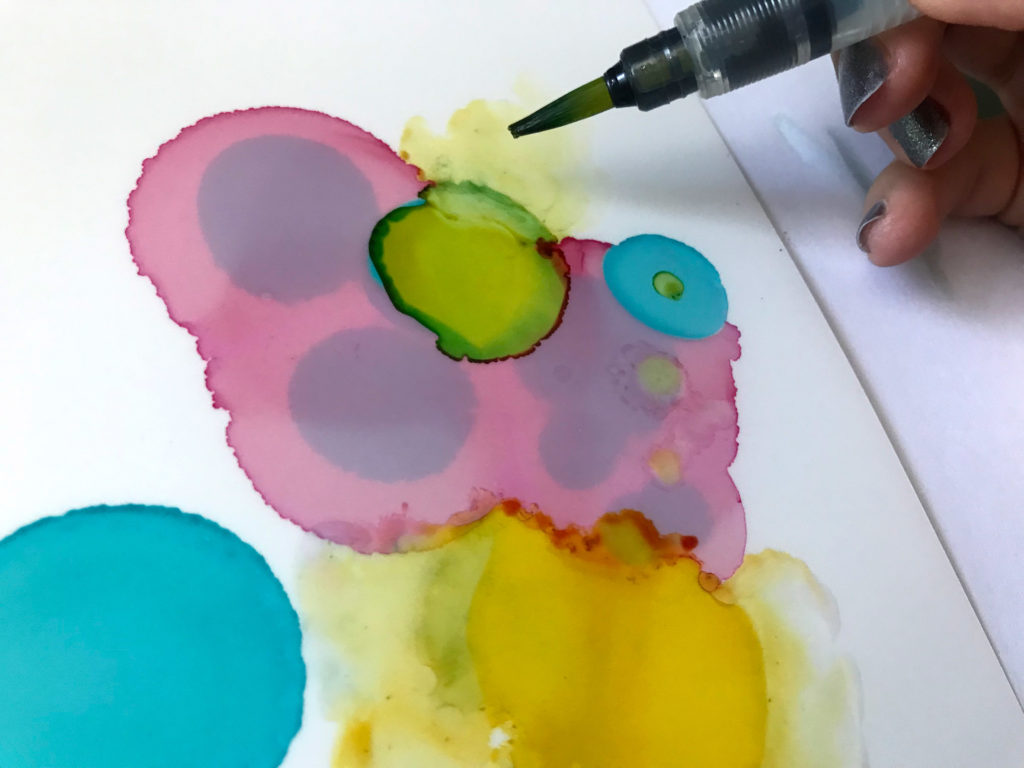 You can also add ink directly to a brush and place it more carefully.
You can also spray or flick ink using a brush or by tapping the top of the bottle.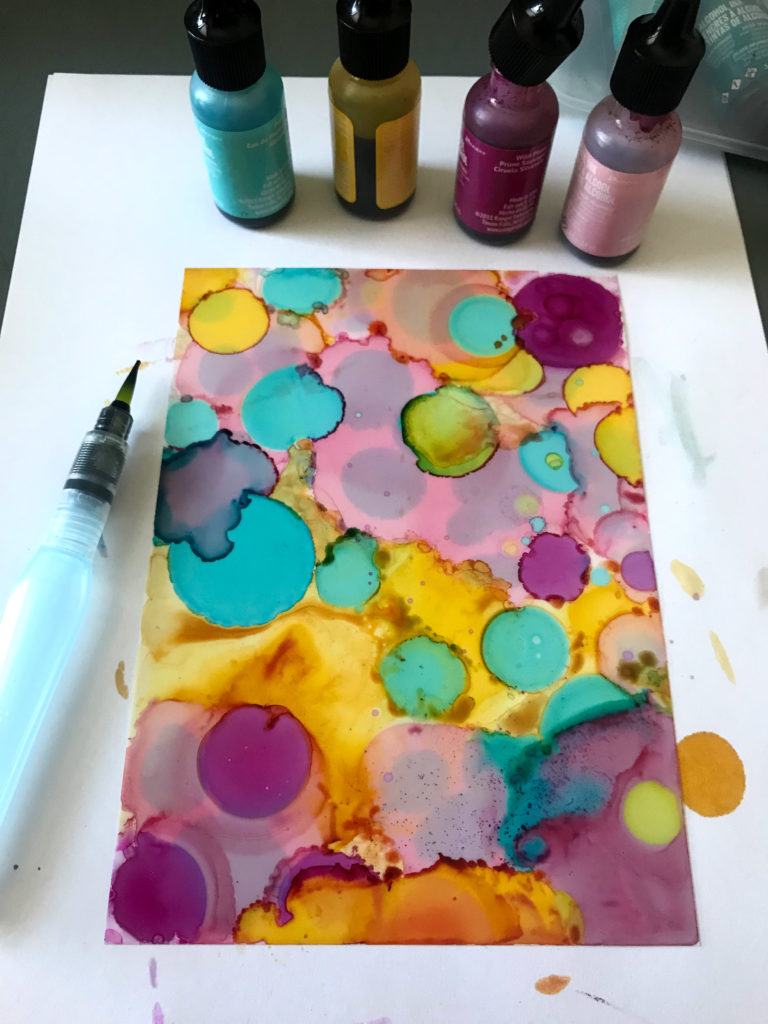 In my second example I tried watercolor on the Yupo first, but felt it wasn't enough.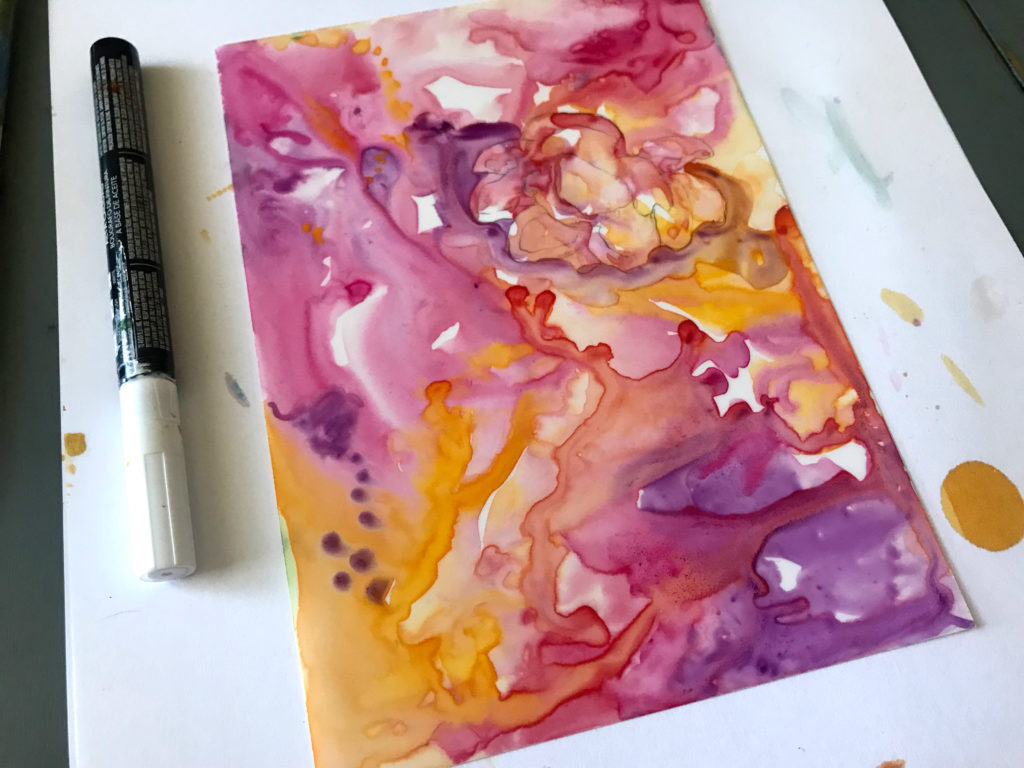 Interestingly enough the alcohol over the watercolor created a nice depth. It didn't lift or move the watercolor.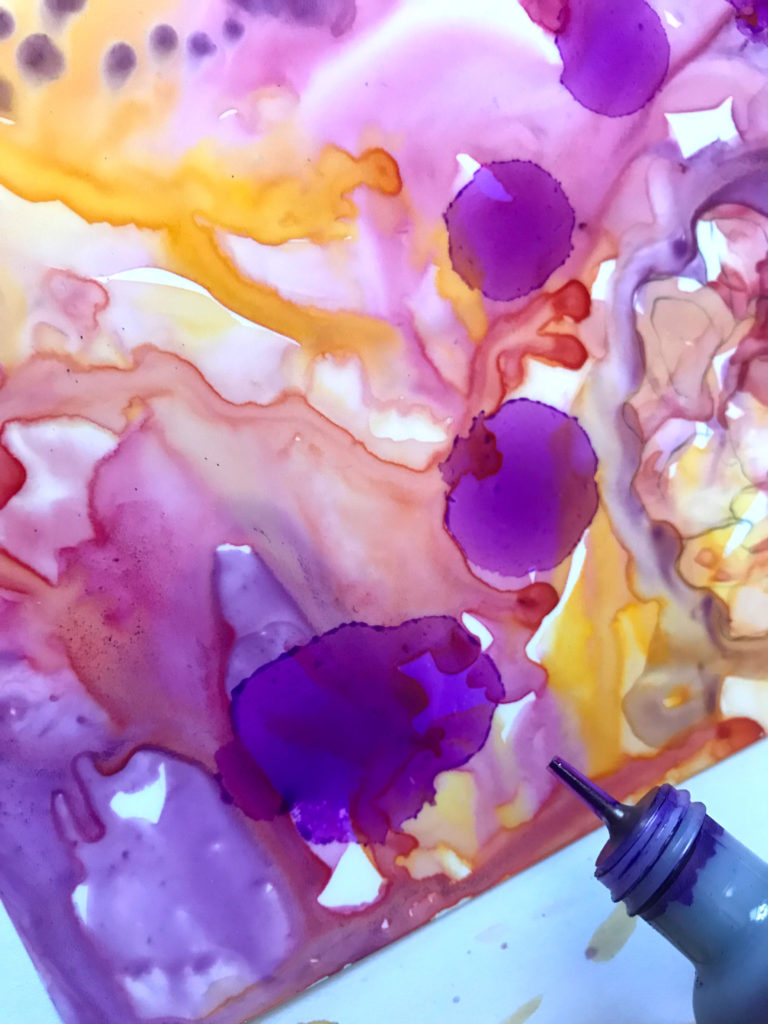 Here you can see the final layered effect.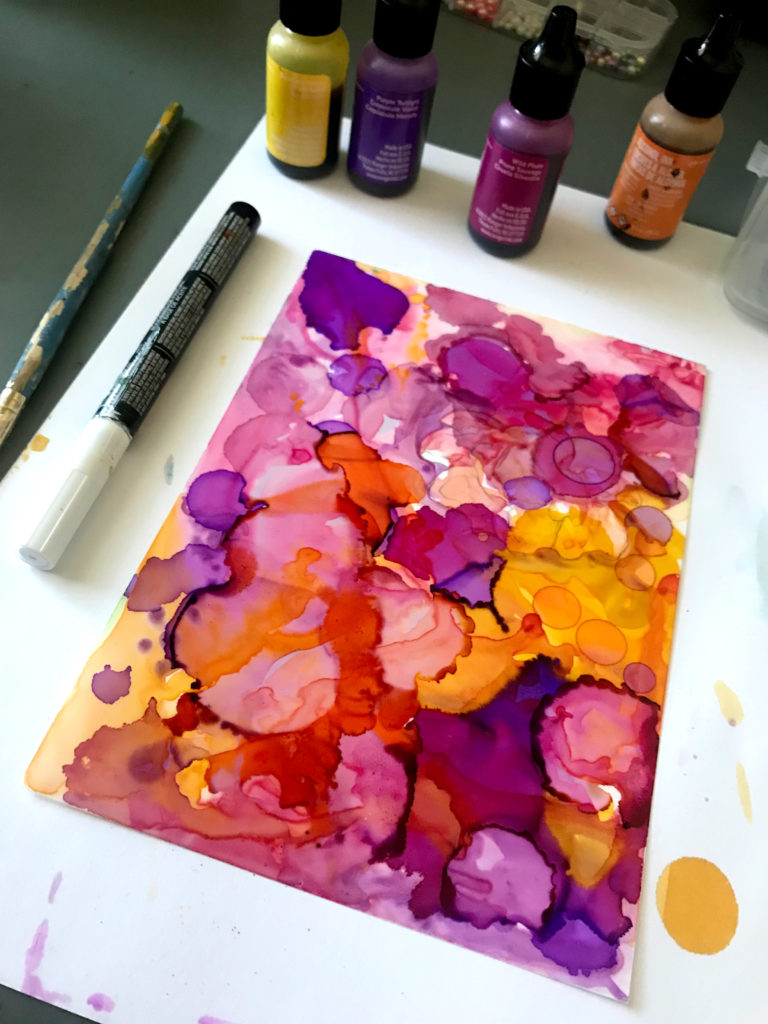 Then it was on to drawing:
For some final details I used a white, fine-tip paint pen.
For the other background I did some pen and ink and "sequin" embellishment.
And here are the final results: